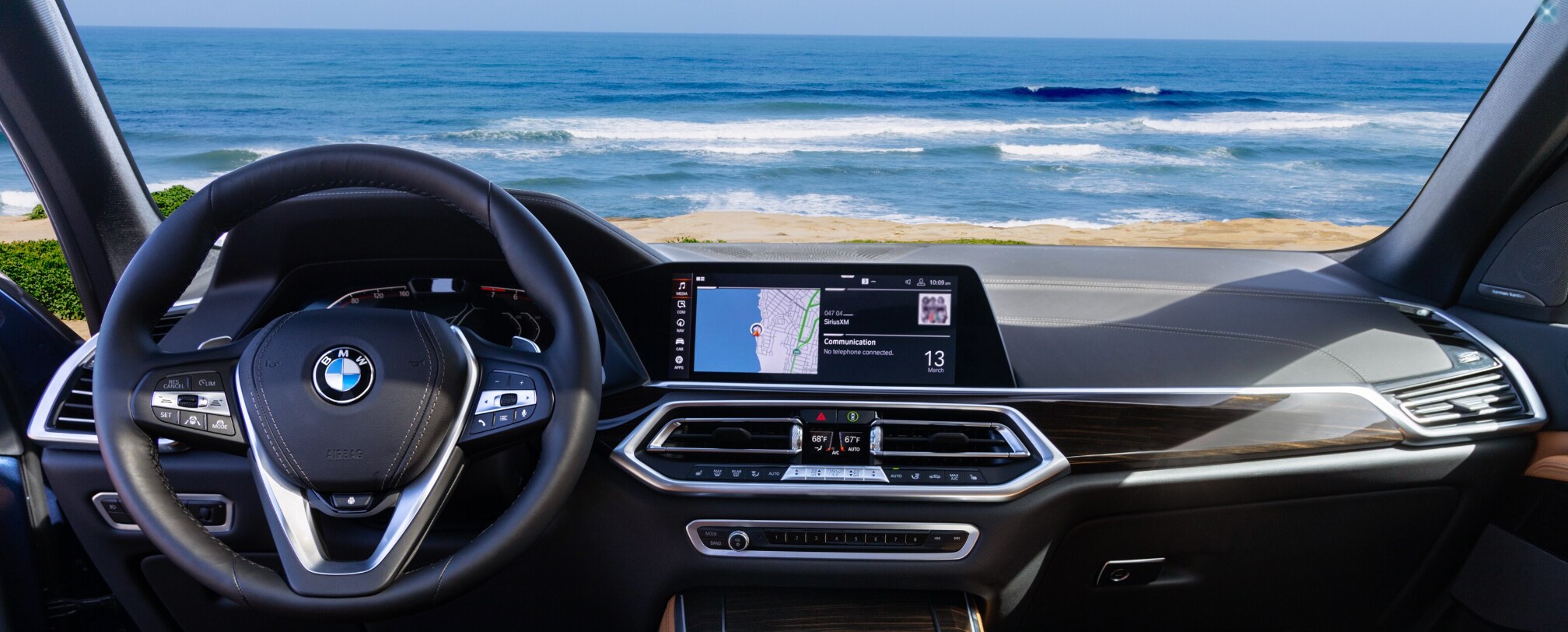 Time Flies When You're having fun behind the wheel of a BMW
As the lease on your current BMW is scheduled to mature, it's time to start thinking about what you intend to do with your vehicle. This End-of-Lease package will walk you through the process and present you with your available options.
It will also answer many of the questions you may have along the way. For your convenience, we've assembled a list of frequently asked questions. More detailed information regarding lease maturity options is also available below.

BMW LEASE RETURN FAQ
Q: Do I have to return my BMW to the dealer that I originally leased from?
A: You're welcome to return your leased vehicle right here at BMW of Monterey regardless of where you took delivery! While we have a large selection of new BMW and Certified BMW vehicles and a variety of pre-owned vehicles including off-brand makes and models, if we don't have the perfect vehicle for you, we will still accept your lease turn-in with no pressure to buy from us.

Q: Should I have a pre-inspection completed prior to my lease maturing?
A: We recommend a pre-inspection 90‐120 days before the end of your lease. This is a complimentary service we offer to provide you with an itemized list of excess wear and use charges to help avoid surprises at the end of the term. The inspection takes approximately 30minutes and this information will help you determine whether any maintenance or repairs are necessary and whether or not you wish to complete them before the end of the lease.

Q: Who do I contact to set up a pre-inspection or a lease return?
A: You may contact Amir Mohsin, our Pre-Owned Sales Manager, to confirm an appointment.
Contact Info:
Amir Mohsin
831-582-4900
AmirMohsin@lithia.com 

Q: How much will it cost me if I am over my original contracted miles?
A: Please contact us as charges vary by model and you may have several options from which to choose (e.g. purchasing additional miles before your lease maturity).

Q: What do I need to bring when I return my BMW?
A: Both sets of keys and the vehicle's operating manuals. 

Q: What will I be charged for?
A: This depends on the condition of the vehicle and if it meets the terms of the lease contract upon return. If there are any charges, an itemized list will be provided to you during your pre-inspection or final inspection.

Q: Is it possible to end my lease early?
A: There are many instances in which you can get out of your lease early and into another BMW. BMW will sometimes incentivize owners to turn in their leases early in exchange for a new BMW. Please contact BMW of Monterey to see what programs are currently in effect.

Q: Can I certify my current BMW and purchase it?
A: Yes, if your BMW qualifies for the BMW Certification process then BMW of Monterey can certify your BMW and process the paperwork for your purchase. Once your vehicle graduates our Certified Pre-Owned Program, you are set to enjoy all of the benefits that accompany Certification:

● CPO Protection plan, which provides up to 6 Years/100,000 Mile Coverage
● BMW Roadside Assistance
● BMW Assist Safety Plan

Q: Are there benefits to returning my current BMW and leasing a new BMW?
A: Yes! In addition to upgrading to a current model with the latest technology and safety features, there are often owner loyalty programs available. A Client Advisor will be happy to provide you with current program details

Q. Will I be charged when I turn in my lease?
A. Charges may be incurred depending on the condition of your vehicle, as well as if you are returning to another BMW lease. Below are some of the important things that we check when performing a pre-inspection and/or final inspection:

Disposition Fee: BMW charges $350 to turn in your lease. However, this fee is waived if you lease or purchase another BMW within 6 months from lease turn-in.
Overdue Services: If your regularly required maintenance services (oil changes, filters, brakes, etc.) are overdue, a $750 fee is charged as this vehicle can no longer pass certification. If you are unsure of any overdue services, we can review your service record with you before lease turn-in.
Tires: If your vehicle is in need of tires, it is crucial that the same Original BMW Approved tires are installed on the vehicle. Please contact us with further questions or click here to view our BMW Approved Tires.
Parts: It is also important that the vehicle is returned with all of the Original Manufacturer parts. A charge may be incurred if items were replaced or added that are not BMW parts.
Dings/Scratches/Dents: Any cosmetic issues are subject to charges depending on the severity. Click here for a detailed video guide to the lease end process.
Miles: If you are over your allotted miles, we recommend purchasing miles at a discounted rate prior to lease-end.         
Please note that the pre-inspection is not considered the final inspection of your vehicle and charges are subject to change.

JOY IS THE FREEDOM TO CHOOSE: YOUR END-OF-LEASE OPTIONS
OPTION 1 ‐ KEEP YOUR CURRENT BMW
The best way to celebrate the end of your BMW lease might just be to keep the very vehicle you've come to love and trust. If so, you have three options to consider. You may purchase your vehicle outright for the purchase option price or finance the amount remaining with BMW Financial Services. Both choices absolve you of any and all excess wear and use and excess mileage charges, and allow you the freedom to customize your vehicle precisely to your liking.
Your third option is to re-lease your current BMW. Call or stop into BMW of Monterey today, and you'll find more purchase, financing, and leasing options than you could have imagined. We'll make it as easy as possible for you to own or re-lease the BMW you have now, and be able to upgrade to another BMW in the future.
OPTION 2 ‐ RETURN YOUR BMW
Step 1 ‐ Evaluate your current BMW
Any damage to your vehicle that is deemed to be excess wear and use is chargeable. If you wish, you can visit us at BMW of Monterey for a complimentary pre-inspection, 90‐120 days before the end of your lease. We will review your vehicle's condition and provide an estimate of any charges, if applicable.

Step 2 ‐ If necessary, service and/or repair your current BMW
If there is excess wear and use present, you will receive an estimated cost for repair shortly after your pre-inspection. To ensure that the repairs are acceptable, we recommend having them completed right here at BMW of Monterey. If it's more convenient, you can choose to return your vehicle as-is and pay any outstanding charges at that time.

Step 3 ‐ Return your BMW
Contact us at BMW of Monterey to schedule an appointment to return your vehicle on or before your lease maturity date. A Vehicle Return Confirmation form will be signed to validate that the return process is complete.

OPTION 3 ‐ GET BEHIND THE WHEEL OF A NEW BMW
Visit BMW of Monterey to experience our complete lineup of BMW vehicles. If you're interested in a particular vehicle, this is the ideal time to take it for a test drive to ensure it's the right BMW for you. With a comprehensive suite of leasing and financing products as well as mileage options, we make getting into a new BMW  Financial Services contract easy!